The Chesapeake Bay Program Office provides various tools to track progress towards the Bay TMDL.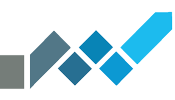 Chesapeake Progress
The Chesapeake Bay Program is committed to tracking our progress toward the goals and outcomes of the Chesapeake Bay Watershed Agreement. The accurate, up-to-date and accessible information found here helps oversight groups hold us accountable for our work. We envision abundant life, clean water, conserved lands and a diverse range of citizens and stakeholders who will steward an environmentally and economically sustainable watershed.
Progress Reporting
As of December 2010, all BMP information submitted to the Chesapeake Bay Program Office must be in a format compatible with the National Environmental Information Exchange Network (NEIEN) protocols that dictate the use of BMP-specific fields and units. Such information is utilized by CAST for the estimation of nutrient and sediment loads generated by different source areas within the Chesapeake Bay watershed.